World
Luis Diaz: Liverpool 'aware' of 'ongoing situation' involving forward's family in Colombia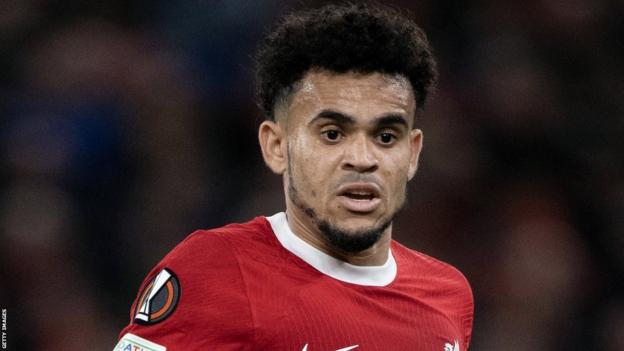 Liverpool say they are "aware of an ongoing situation" involving the family of Luis Diaz after reports his parents had been kidnapped in Colombia.
Liverpool said Diaz's welfare "will continue to be our immediate priority".
"It is our fervent hope that the matter is resolved safely and at the earliest possible opportunity," the club said.
The Colombian Football Federation also offered support to the forward and his family.
"We express our solidarity with him and his entire family and we call for the relevant authorities to act as quickly as possible to resolve the situation," a statement read.
Liverpool play Nottingham Forest in the Premier League at 14:00 GMT on Sunday.